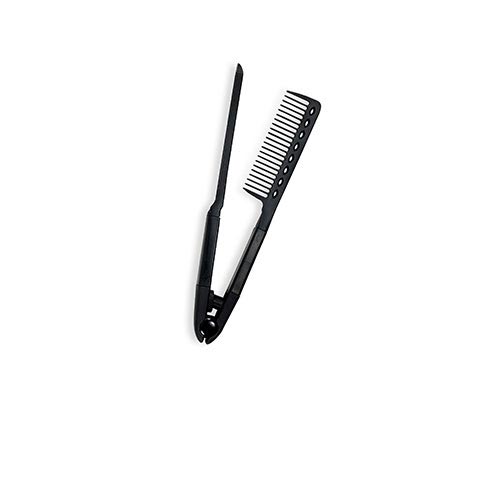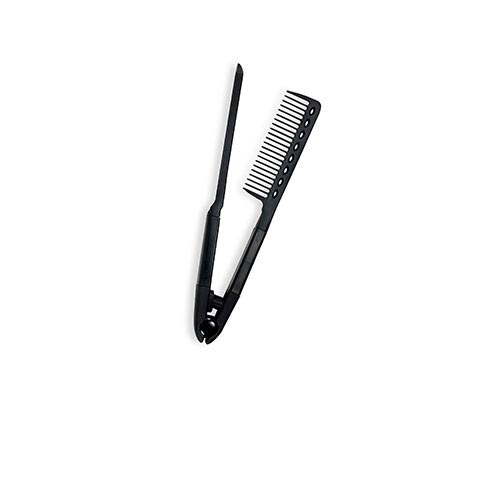 On Sale
Glättungskamm
The professional hair comb is equipped with a spring-loaded folding handle that holds the hair in position so that you can style it as desired. The comb gives you that certain something you need to get socially acceptable results at home.
Straighten: The first section of the hair. Place the desired section on the comb. The comb holds the hair to ensure safe, quick and easy straightening. The handle of the comb enables a comfortable feel to facilitate 180-degree rotations. It enables movements in all directions during styling.
Cutting: Guaranteed secure hold for every haircut, even for trimming and cutting.
Treatment: Take the hair in the comb with the water holes on the top and the ventilation openings on the bottom to evenly distribute the hair care cream.
Styling: The ergonomic handle and the rotations both vertically and horizontally improve the styling with your favorite hair dryer. The comb openings increase the flow of air for beautiful styling.
Finishing: Refresh and finish the hair styling easily with your favorite hair dryer. The heat-resistant material helps prevent burns to the scalp.
PYT smoothing comb
Product features:
Very suitable for use with any styling device
Helps keep hair taut for perfect straightening
Heat resistant up to 500 degrees
Anti-static