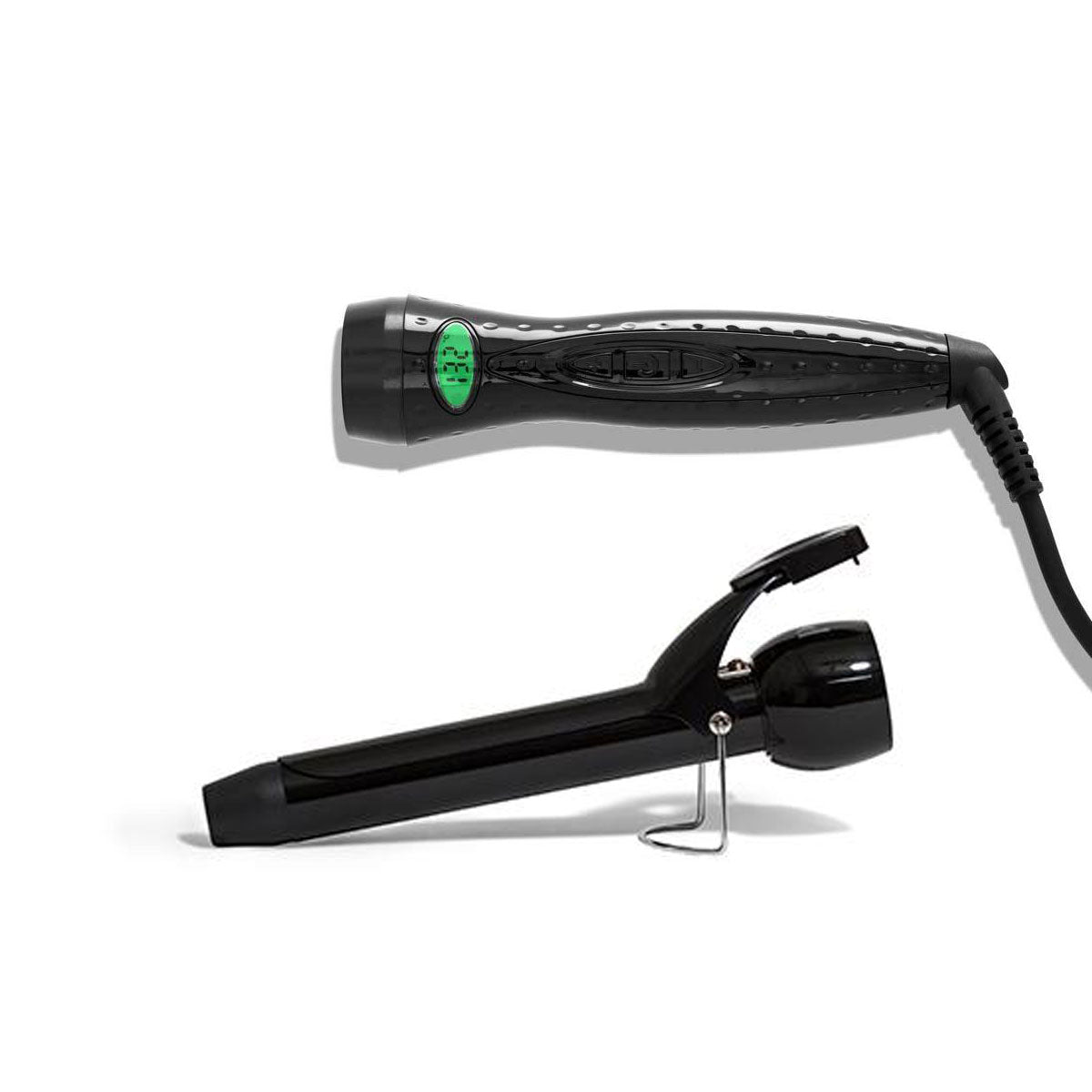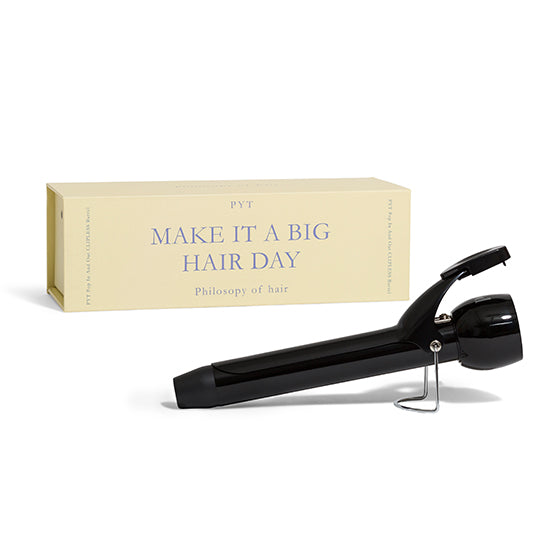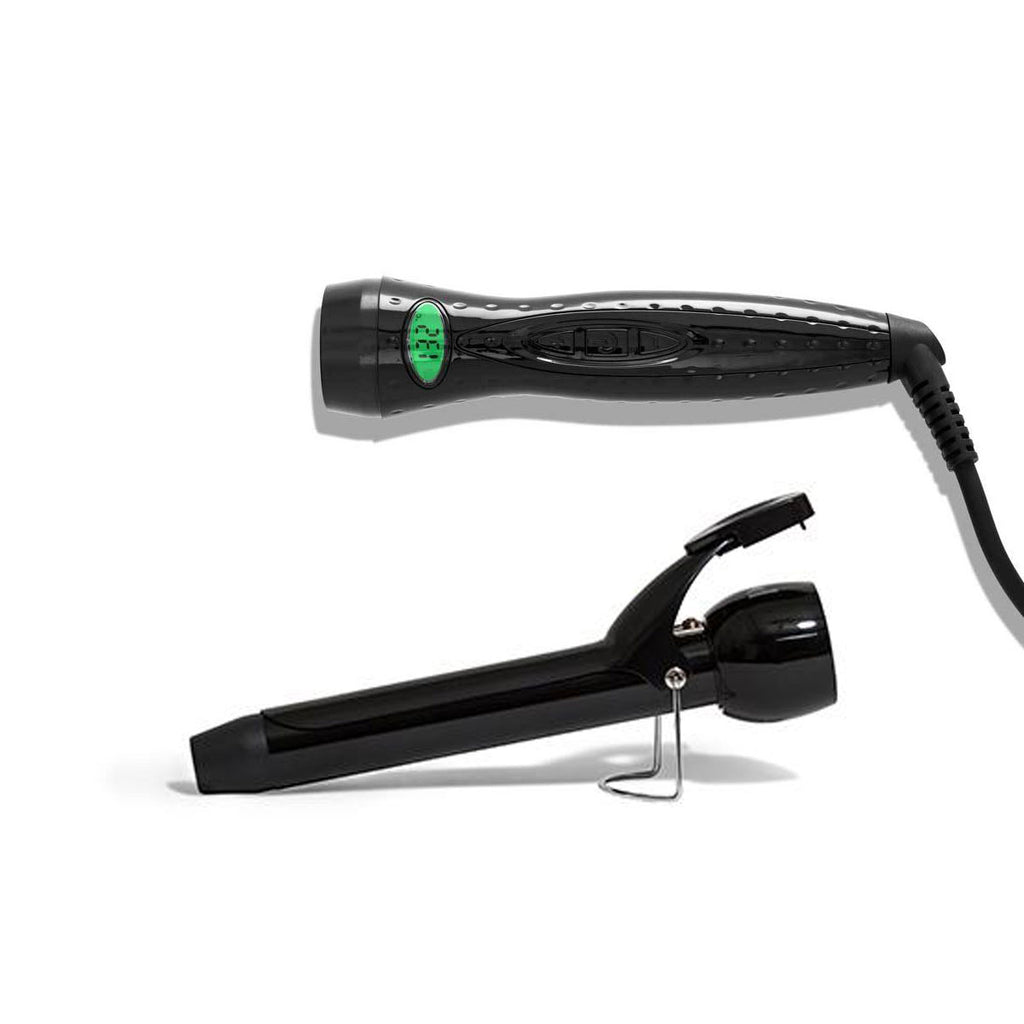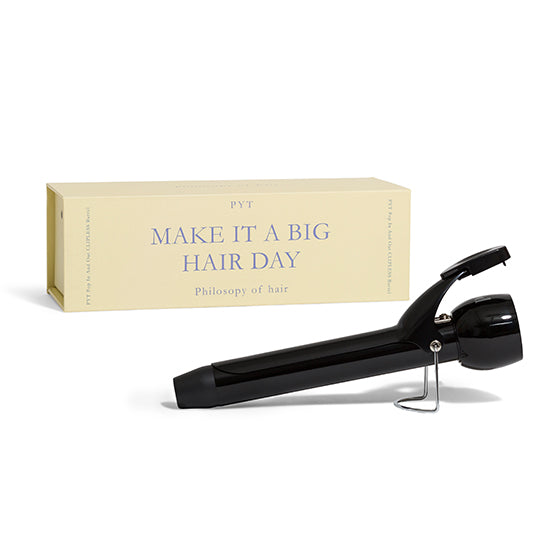 On Sale
Lockenstab mit Clip – 25mm Pop In and Out Base Kit
PYT Pop In and Out Base Kit 25mm mit Clip
Kontrolliere deine Locken mit dem PYT Pop In and Out Base Kit. Auswechselbare Aufsätze die ganz einfach auf die Base gesetzt werden erlauben es dir deinen Style individuell anzupassen. Mit einem Aufsatz bekommst du mühelos schöne Wellen und mit einem anderen kleine, fehlerlose Locken.
PYT Pop In and Out Base Kit beinhaltet die Base, auf die sich die auswechselbaren Aufsätze setzen lässt, und einem 25mm Aufsatz mit Clip – Ideal für große Locken und definierte Wellen. Die Base kommt mit Knöpfen für eine manuelle Temperaturregelung bis zu 221°C – damit gelangen perfekte Resultate bei jedem Haartyp.
Dank der Entwicklung mit tourmalin besetzten  Keramik, produzieren die Pop In and Out Aufsätze Infrarotwärme und negative Ionen für ein sanftes Styling. Die Infrarot-Wärme bindet die Feuchtigkeit mit jeder sanften Berührung und stylt das Haar zu einem perfekt kräusel-freien Ergebnis.
Eigenschaften:
Die Infrarot-Wärme bindet die Feuchtigkeit mit jeder sanften Berührung und stylt das Haar zu einem perfekt kräusel-freien Ergebnis.
Locken, die ohne Haarspray oder anderen Stylingprodukten halten
Regulierbare Temperatur von 66° bis 221°C
Negative-Ionen Technologie
Hitzeresistente Base
9ft, 360° Schwenkkabel
Hitzeresistenter Handschuh
2 Jahre Gewährleistung
Gesunde Wärme
Infrarot Wärme
Erreicht 221°C
Hochgradiges Tourmalin
Schließt die Feuchtigkeit im Haar
Schnell und einfach zu benutzen
Benutzbereit in Sekunden
Salon getestet
Weltweit benutzbar
Mit Liebe in Brooklyn designed